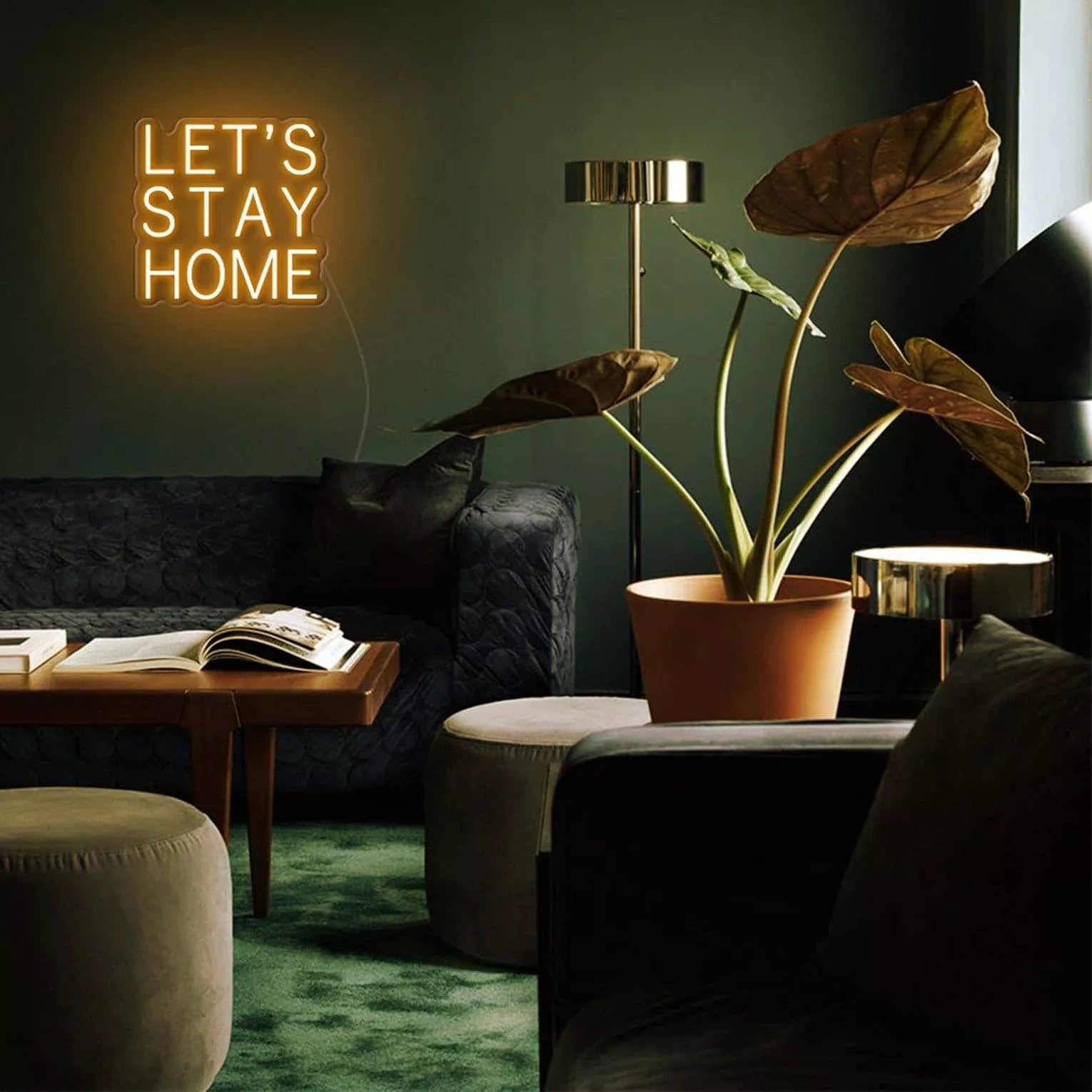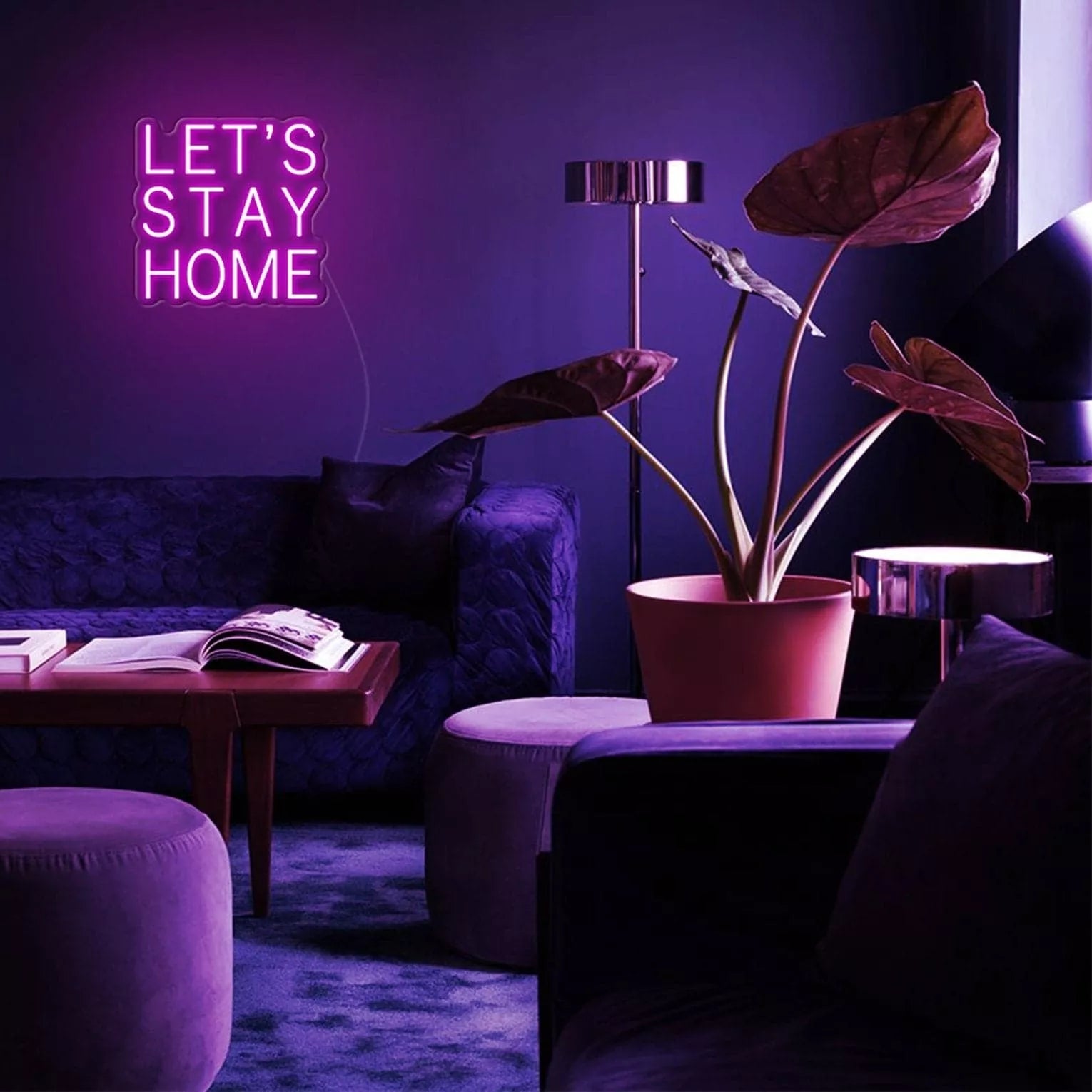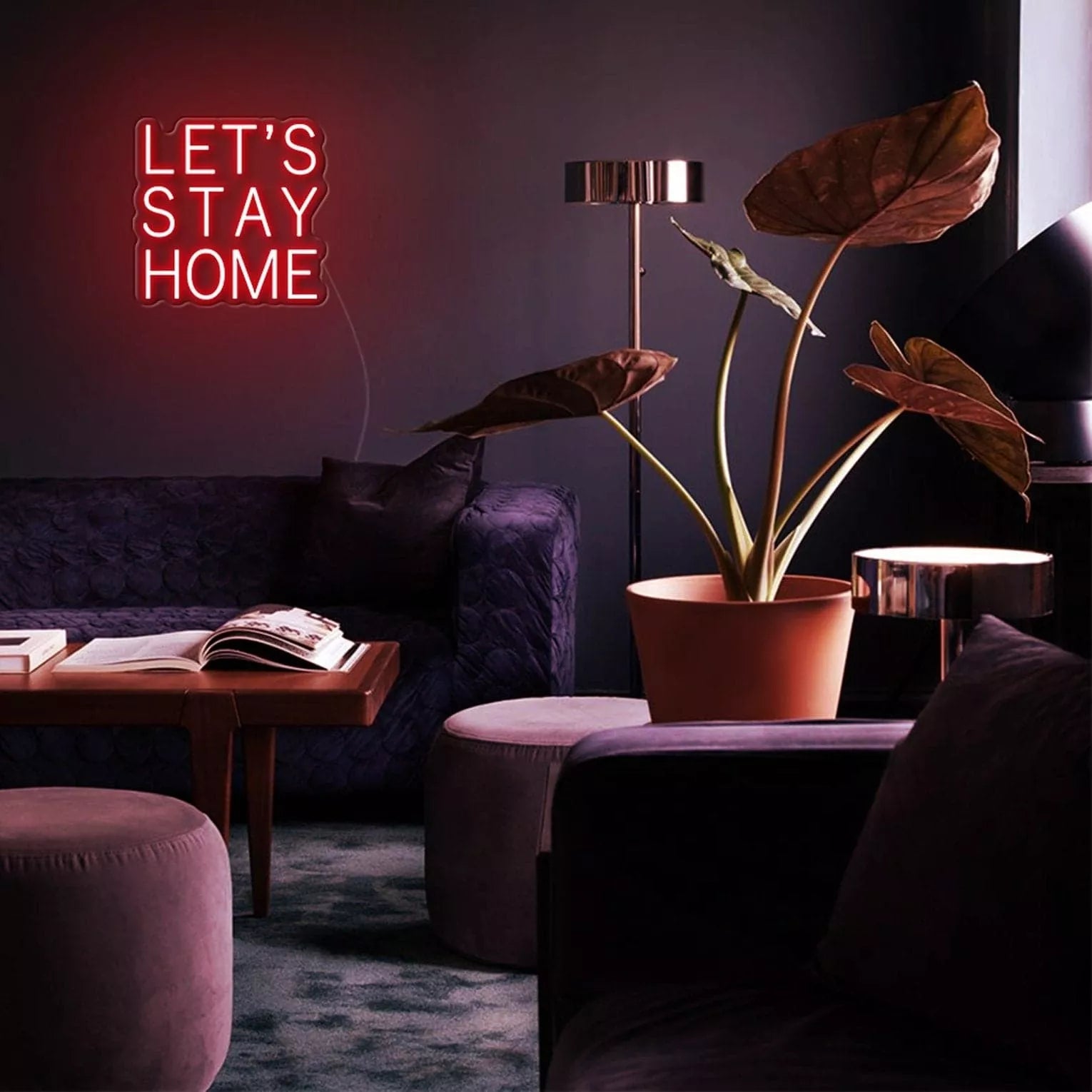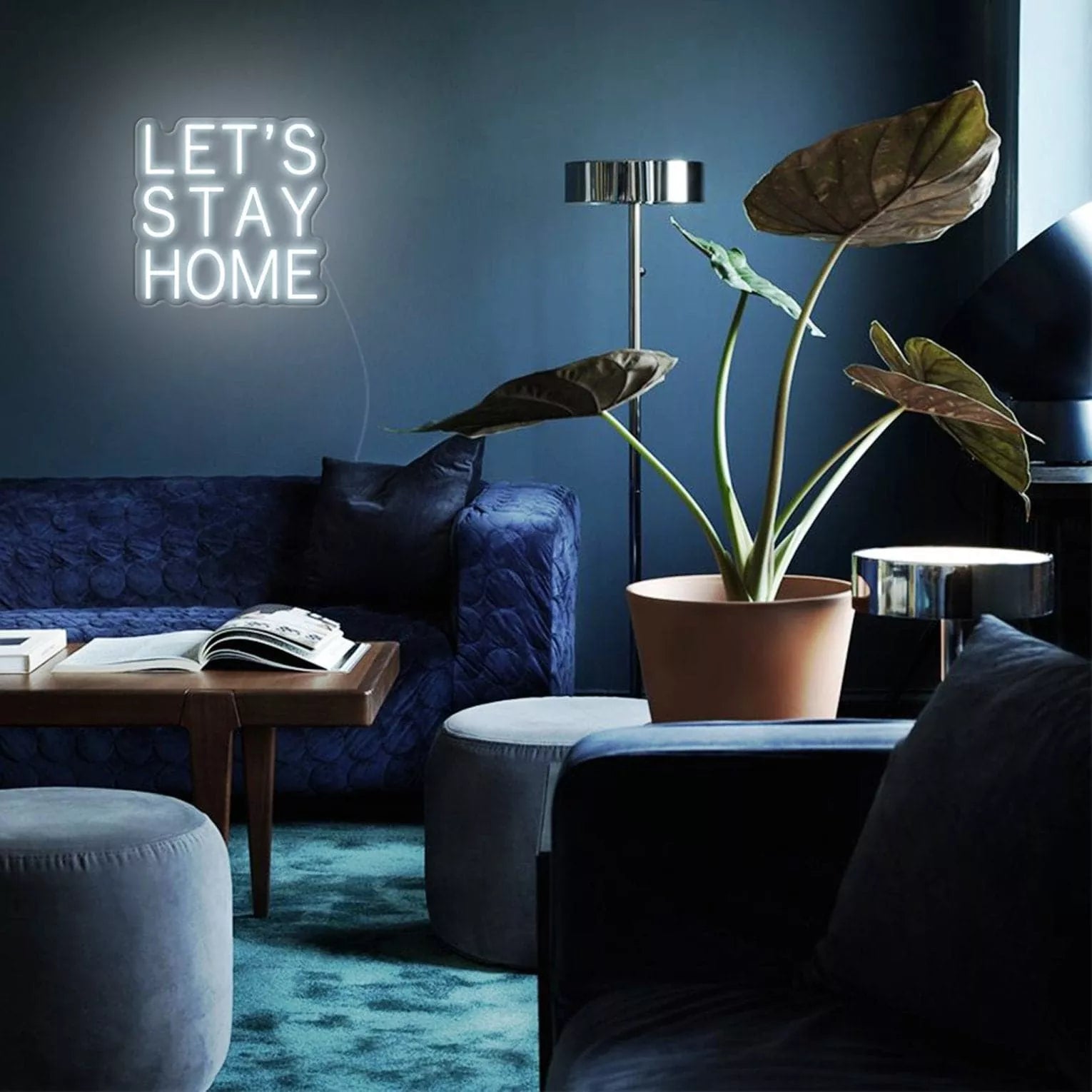 "LET'S STAY HOME" Neon Sign
---
"LET'S STAY HOME" Neon sign

A beautiful, insanely high quality neon sign made by hand that will last you a lifetime.

Show off your space and make a design that sets the mood in any space with this beautiful neon sign to create the vibe you've always wanted!

This neon sign comes in 7 different sizes between 50cm and 300cm in width. Also available in 9 stunning colour options which are blue, red, green, pink, white, yellow, orange, cyan and purple. 

 

Material/Guarantee 

All of our neon signs are made from long lasting, durable and environmental friendly food grade silicone neon flex with an acrylic back board. The sign comes with a standard 5 meter clear power cord and black power bank with a plug fit for each shipping country.

 

Just style it

All of our neon signs look beautiful either by itself or partnered up with any of our other amazing designs from our website. 

Are you searching for something more personal or have a idea in mind? As a team we can support you and create your idea! Just order a customized design and email us all the details for your idea at info@neonhub.com and we will make it happen!

All of our images reflect the general neon sign design but may not show the specific sizing. If in need of help with the sizing please visit our sizing page or email us at info@neonhub.com with any questions and we will be happy to help. 

 

Support

View all our sizes on our size guide. For any customer support just email info@neonhub.com and we will be happy to assist you.
This product has no reviews yet.
This product has no reviews yet.